Sunday, February 21st, 2010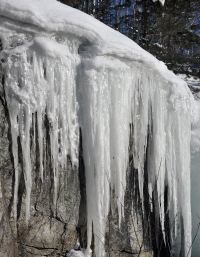 I have been so cold this winter………….
It is to the point that I dread looking out my window each morning, wondering what dreadful weather event I am going to have to fight through, just to get to work. 
I have been wrapped in flannel pj's, thick heavy robe (leopard print, though, of course), two pair of socks, fluffy slippers as big as my head, fingerless gloves, and of course a wool scarf wrapped around my neck at time.  Now this does get me to thinking as I view myself in the mirror………………..how do women get pregnant in the winter?  I ask you, does this look enticing?  I-think-not………………..(just a random thought)………..
Anyway, I can truly promise you I will NOT be the one complaining this summer when we get the 95 degree hot, humid, stick summer days.
Reason?   I truly believe it will take me until September to thaw out!