Wednesday, March 18th, 2009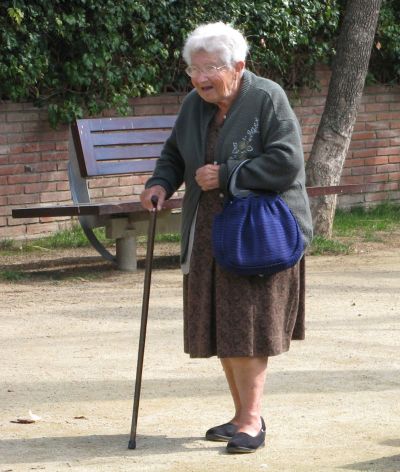 Went to visit a relative who is in a "skilled nursing facility"…………………..aka……..stuck in a nursing home until THEIR doctor declares them healed enough to leave. This is usually 30 days. A miracle happens on day 31 and you are discharged………………….nothing to do with the fact that insurance covers you for only 30 days……………..hmmmmmm
The friend who was with me at the nursing home is a very gullible bleeding heart compassionate soul. She grinned from ear to ear when a sweet little dolled up Resident perched in her wheelchair reached out for her hand. Resident sweetly asked my friend if she was her daughter.
My friend softly replied "No, dear, I'm not."
Resident then shrieked at the top of her lungs "You son of a bitch, I hate you!" ……………all the while shaking her fist in my friend's face.
Needless to say, me and friend made no more eye contact or kindly gestures to the residents.
Now this little experience got me to thinking…………………….(friend is still in therapy), but that's a different story……………….there ARE perks to getting old. You just have to look past the loss of bodily functions to find them.
No more dentist visits…………..just drop 'em in a jar at night and glue them back in the next day.
Canes………..If someone says or does something you don't like, you can stomp the  cane down on their foot and saying innocently, "Oh my dear, I am so sorry". They may look at you suspiciously, but they can never prove a thing.
Handicap placard…………..sort of like the best seat in the house.
Depends………you'll never miss another part of a movie again.
Free coffee refills at McDonalds – needs no explanation…………the word free is involved.
Staying with the food theme……….senior discounts at the local "buffet" restaurant…..the word discount is involved.
Senior Fairs………These little events are filled with hundreds of "give aways" that you don't need, but you take two of everything anyway…………again, guess what word is involved………you're catching on here!
You can play the game "scare the shit out of the driver behind you"……..when they can't see a head in the driver seat of your car.

 
Forgetfulness…………is accepted and expected.
You can say, "You son of a bitch, I hate you!"