About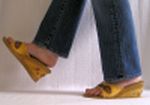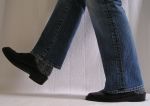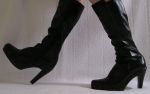 My life has been a crazy insane adventure……………………….
There are many hats I have worn throughout the years. (Even though I like shoes better than hats)…Two marriages and I'm still single………….perhaps I have a problem with commitment, or it could be I pick partners that have a problem with commitment………..
I've worn the mother hat which I absolutely love! Nothing is more fun than your children…………………….oh, wait!!!! now I have grandchildren…………sorry, they are way more fun! 
There was a point in my life where I completely lost my mind and ran for public office.  I was an elected official for almost 20 years.  This hat was a favorite because I feel I was able to make a difference in people's lives.  BUT, I  finally come to my senses and left the political arena to accept another position.
My job is wonderful! I still work with the public and that translates into getting a paycheck just for talking to people all day…………….believe me………..right up my alley!
As a recent cancer survivor, I must admit this was the most undesirable hat I have worn.  But, I never allowed cancer to get me down……………..I became very determined to work through the yucky times and reach the point where I would be cured………………….nothing else was ever an option.  I even found a humorous side of cancer treatments……………yes, there is one………………….but you really, really, really gotta look.
My cancer story.
I tend to look at the positive side of life, and can find humor in almost any situation (Even where I shouldn't…….bad, bad, bad me).
Random scattered thoughts and mindless trivia invade the empty crevices in my head…………This blog is designed to help me remove the clutter…………………….. while cluttering your brain……………………….