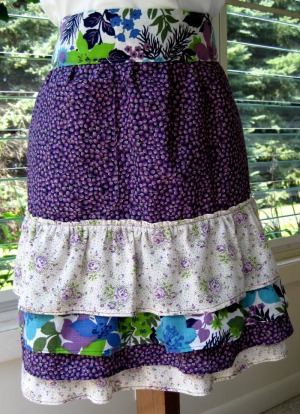 This purple ruffled apron was inspired by a duvet cover of my grandmothers.  The purple small floral fabric (duvet cover) was in a box of old linens that were stored at my mothers.
I knew I had to incorporate it into an apron somehow…………
After throwing some fabrics together…………voila! this sweet apron came to life…and is looking for a home on etsy.
Posted on September 2, 2010 in
Etsy