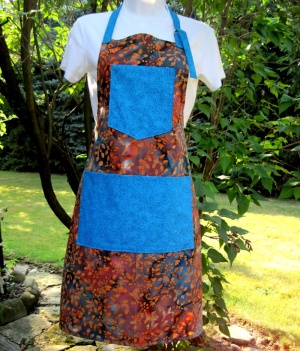 As many of you know I love creating.  My passion is fabric.  I love to mix fabrics, never knowing where the disign will take me.  I am never sure if it will end up a postcard, purse, or a piece of wall art.
I am sooo in love with my newest creations.  Aprons.  Yes, the woman that does not cook anymore, is absolutely head over heels in love with aprons. 
So, of course I have to design some (many).  The full aprons were based on a pattern, but the half aprons with the sassy ruffles are my pattern.  
If you don't hear from me for awhile, just look under the piles of fabric………(or on etsy) 
I'm there somewhere…………… 
Posted on August 3, 2010 in
Etsy