Sunday, November 1st, 2009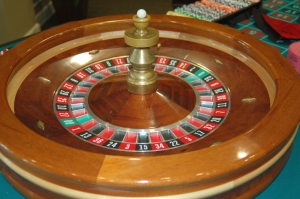 Every year my family gets together and we take my 85 year old mother to Las Vegas for a week.  I must admit my family is crazy, and we end up returning with sore cheeks from laughing so hard!  This year was no different.  We headed out the beginning of September knowing we would be spending a week of laughs (alcohol is added to the mix).
This is where my cousin comes in to play.  Since I usually have a drink or two……….I have told him his mission in Vegas is to make sure I don't get married again!!! After the string of bad luck I have had lately (will go into it later), he said he thought I would need a GPS unit!
He did his job well.  I am back home safe, sound, and still single…………………
And very glad that what happens in Vegas………………………….