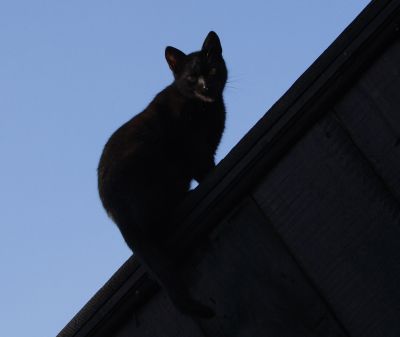 I am superstitious.
My mother is superstitious.
My children are superstitious.
My sister is superstitious.
And we take these superstitions very seriously………..
We are very careful not to:
             -walk under a ladder
              -let a black cat cross our path
              -let salt spill without tossing it over our left shoulder
              -open an umbrella inside


              -step on a crack
We even have some bizarre superstitions to ward off bad luck:


              -you must get out of bed the same side you got in
              -you must leave by the same door you came in
              -you can only wear your own birthstone
              -never leave your car seat forward
              -never leave your shoes upside down
              -never chase someone with a broom
Even the grandchildren come up with new ones:
             -never sneak candy
             -never make mud pies in your bedroom
(I'm thinking these were preludes to some bad mama luck)
Earth Child's husband swears he has never met a family so superstitious.
He thinks we're crazy.
He just shakes his head and rolls his eyes.
(Right, like no one has ever done that to us before……………..)
How much bad luck for chasing someone with that broom…………..?
___________