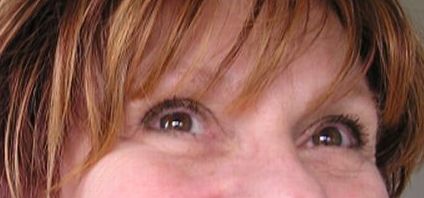 I personally……………….
have nothing against plastic surgery.
I have nothing against botox.
I have nothing against peels, tucks and lifts.
BUT I personally would never have a face lift, or do anything to remove my deep crevices etched on every square inch of my face wrinkles.
I have earned each and every one. They are my multitude of badges of courage.
The wrinkles on the right side of my face are attributed to my son throughout his growing years,
and
the wrinkles on the left side of my face……………. my daughter…
And
the wrinkles down the middle are from too many husbands (oh, yeah).
If I did anything to remove these wrinkles, and ended up with a young, smooth face………..everyone would think I had an easy pampered life.
And I so want everyone to know………..
(Along with all the good times and blessings I have known……………….)
My life has been rough, so very tough, falling apart at times, childrens teenage years hell, divorce disasters, weight nightmares, poor as dirt dilemmas, lonely anguish, adversity, career pressures, cancer nightmare, worry, loss of loved ones, tragedy……………….
And every one of those moments are proudly displayed as proof of survival.

Especially when I smile…………………………
Just in case you didn't know…………………