Monday, March 30th, 2009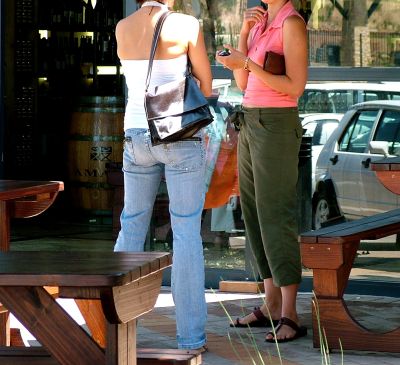 Don't you hate when you say something really stupid, then you try to backstep, do a tango dance trying to make it sound like you knew what you were talking about the whole time, and you really didn't……..
I really, really hate that.
Ran into an acquaintance I had not seen for awhile, but knew her mother moved into a nursing facility awhile ago.
Zelzee: "Hi Margo, how does your mother like it where she's at?"
Dead silence……………..
Zelzee: "I mean is she happy there?"
Margo: "Zelzee, my mother passed away."
And……….best part……………….I was at the funeral home.
Zelzee: "Oh, geez, wow, that's right………I am so sorry, I knew that. I must have been thinking of someone else."…………………
Idiot, idiot, idiot………..But, do you think she likes it where she's at?
Margo is wondering how in the world they allow me to work with the public…..
I don't know myself…………….